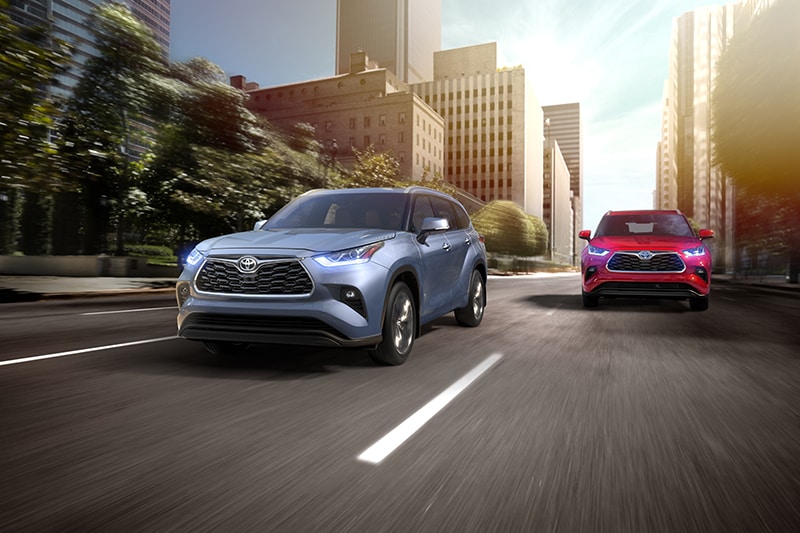 It can be hard to decide on an SUV with the abundance of options out there nowadays. That's why we've put together this comparison of two popular 3-row SUVs: the 2020 Toyota Highlander and the 2020 Subaru Ascent. Keep reading to explore their differences and find out which one takes the victory as best family crossover for Mechanicsburg drivers!
Design: 2020 Toyota Highlander vs. 2020 Subaru Ascent
The 2020 Toyota Highlander has been redesigned this year to be more spacious and comfortable for the drivers of Mechanicsburg who spend a lot of time on the road. The premium interior has an available best-in-class 12.3-inch touchscreen display and split-level in-dash storage trays to hold and organize all your small items. The 2020 Subaru Ascent's largest display is 8-inches and lacks the extra up-front storage of the Highlander. The 2020 Highlander also has slightly more cargo volume to fit groceries and luggage, plus an available hands-free liftgate that opens and closes with the motion of your foot under the bumper. The Subaru Ascent doesn't offer that liftgate feature, so if your hands are full, you're out of luck. Both SUVs offer heated and ventilated front seats, heated second-row seating, and three-zone climate control to keep everyone comfortable the whole year-round. You can also opt for a panoramic moonroof in the Ascent or Highlander and choose a seating configuration for either seven or eight passengers.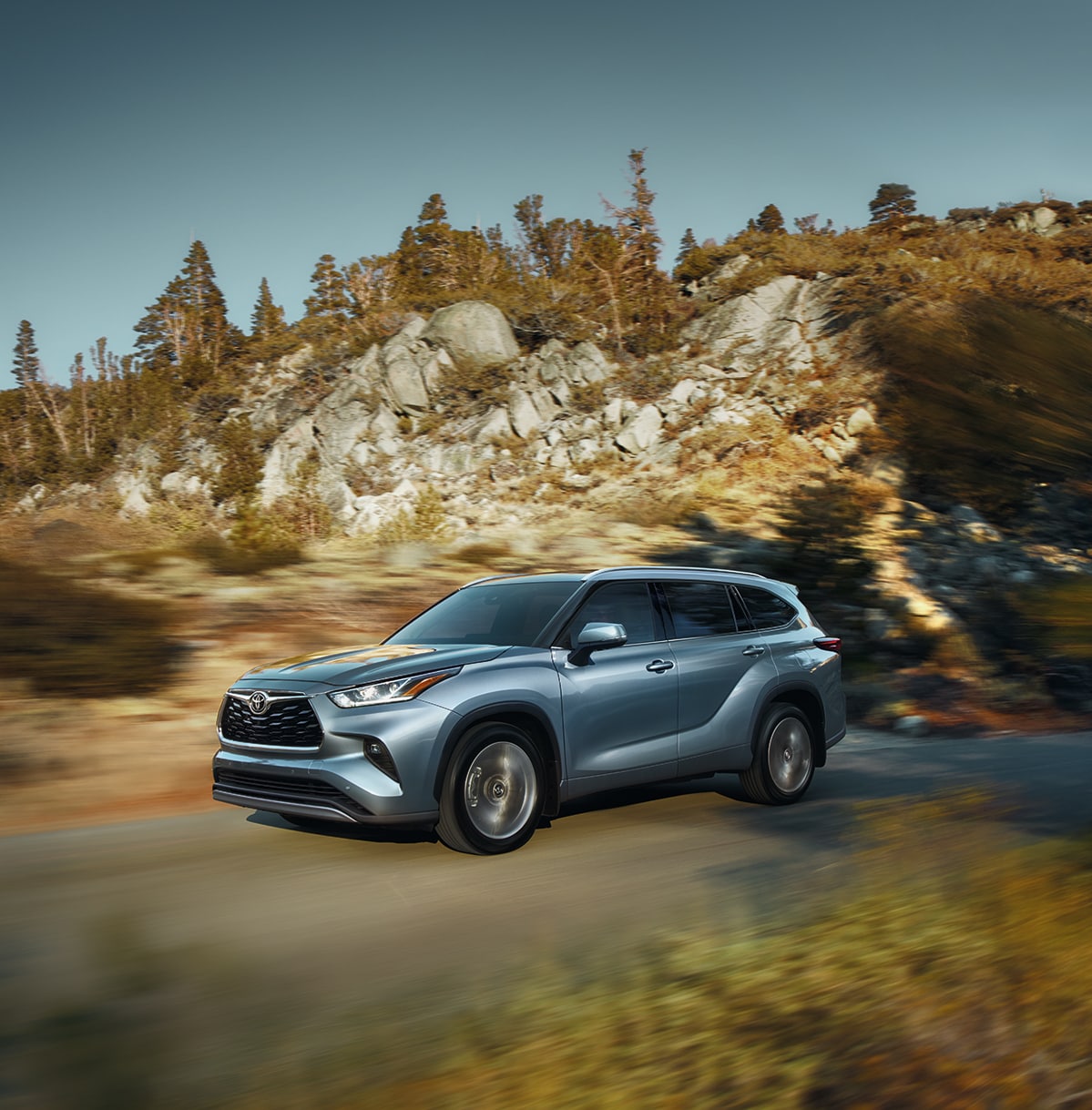 Performance & Fuel Efficiency: 2020 Toyota Highlander vs. 2020 Subaru Ascent
The 2020 Highlander has a 295-hp V6 engine under the hood, which is 35-hp stronger than the 2020 Ascent's 260-hp 2.4L turbocharged engine. Even though they are almost identical in dimensions, the Subaru Ascent is over 200 lbs heavier and much less powerful than the Toyota Highlander which makes its performance feels sluggish and all-around less agile in comparison. Furthermore, the Highlander has a smaller turning diameter so it's easier to maneuver and get in and out of tight spots than the Ascent.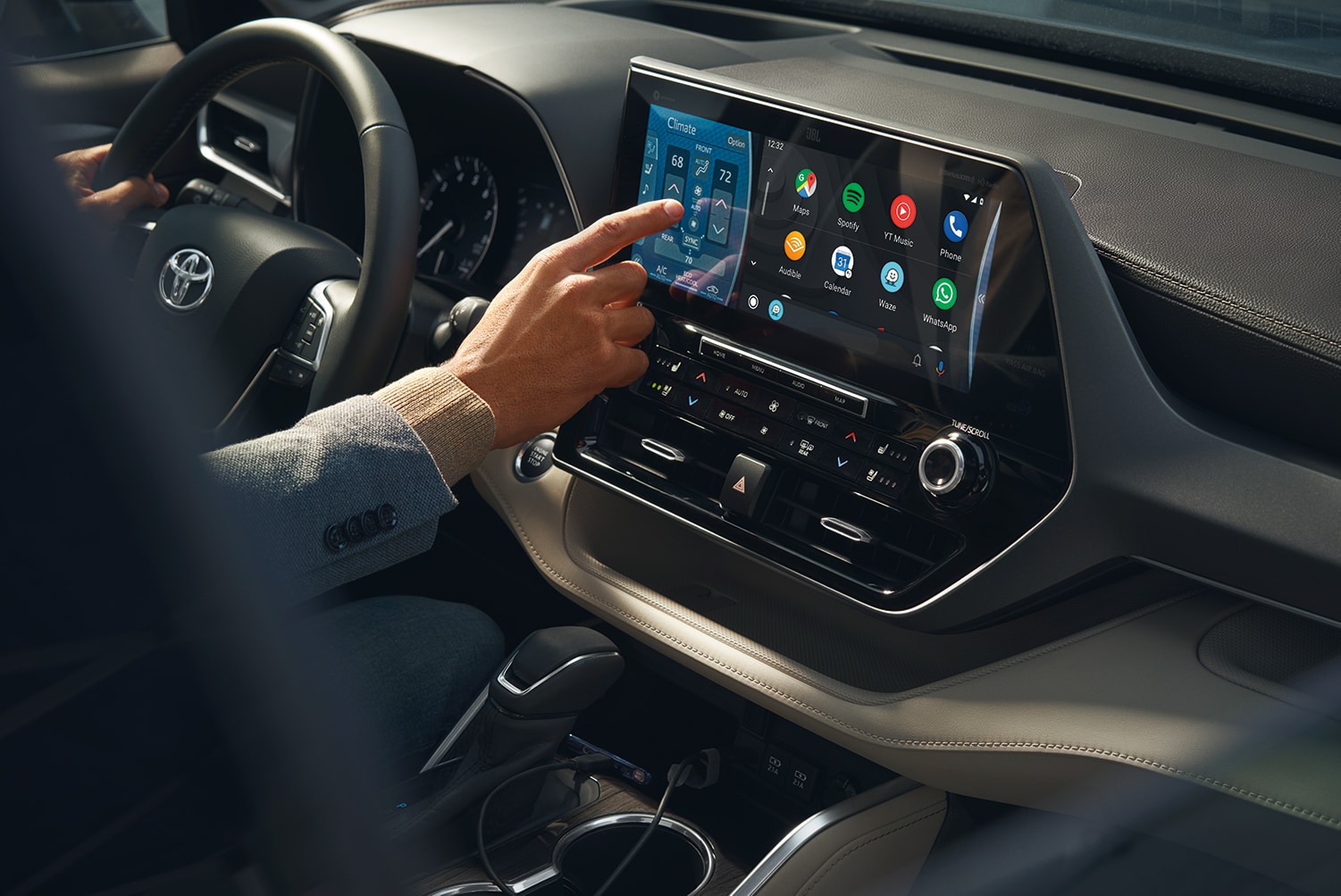 The 2020 Highlander also has significantly more towing power at 5,000 lbs towing capacity compared to the Ascent's 2,000 lbs. So, if you're a weekend warrior who wants to haul your boat or four-wheelers to your getaway spot, the Highlander will handle the load with much greater ease and control. Basically, if you prioritize balanced driving dynamics, towing power, and maneuverability in an SUV, then the 2020 Toyota Highlander is your best bet.
When it comes to fuel efficiency, the Highlander wins again - mostly because it offers a hybrid powertrain. The gas-powered Toyota Highlander receives an EPA-estimated 21 mpg city and 29 mpg highway, while the 2020 Subaru Ascent gets 21 mpg city and 27 mpg highway. That means the Highlander will do better sipping at steady high speeds, which makes it perfect for Mechanicsburg drivers who are frequently driving on the highway for work or other activities. Only the Toyota Highlander offers a hybrid powertrain for ultimate fuel efficiency, whereas there is no hybrid version of the Subaru Ascent.
Technology: 2020 Toyota Highlander vs. 2020 Subaru Ascent
When it comes to technology, the 2020 Highlander definitely pulls ahead with the number of unique features that will enhance the driving experience. For example, the Highlander offers a head-up display to keep you informed of essential driving info while allowing you to keep your eyes on the road. Every Highlander also has standard heated outside mirrors that clear off snow, ice, and condensation for better visibility. There is no head-up display available on the Ascent and only the top 3 trims offer heated outside mirrors as an option.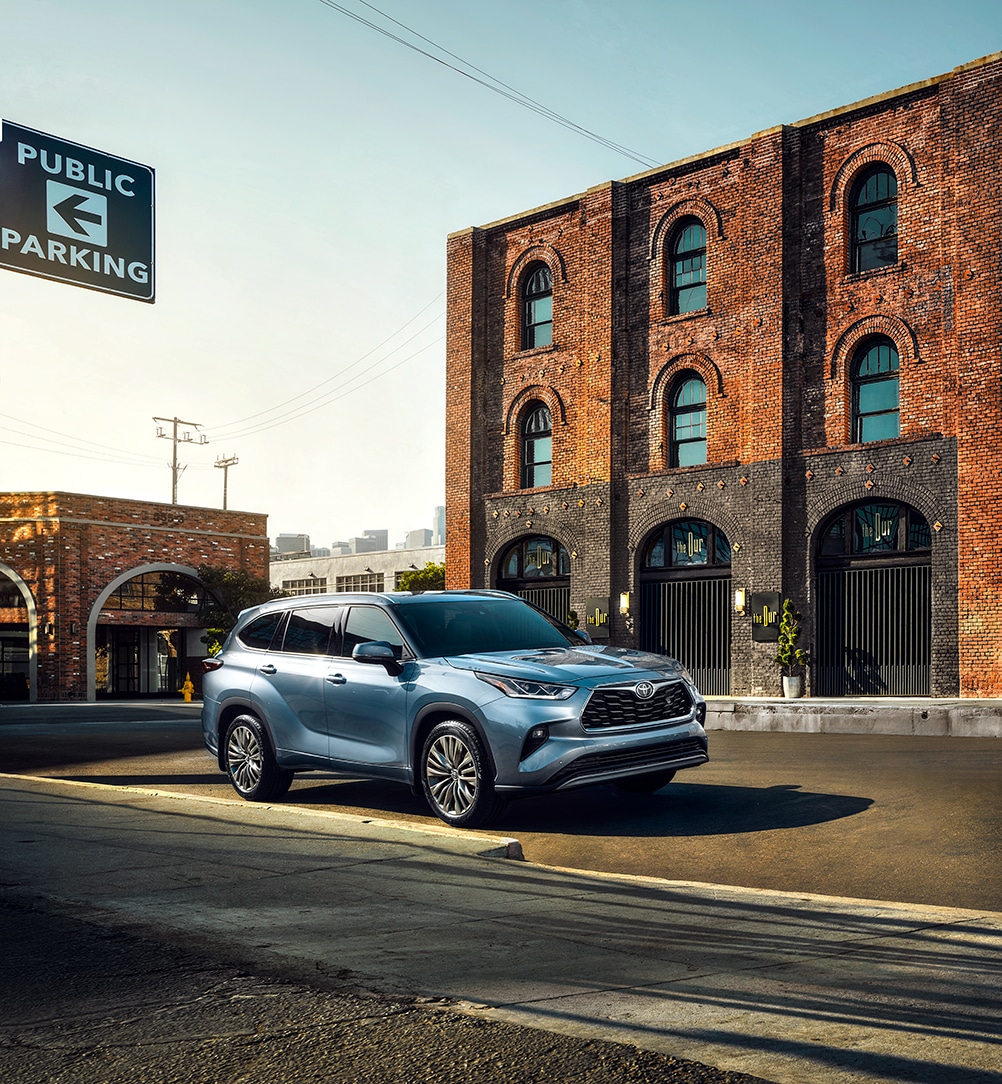 Ever get annoyed with tangled wires or trying to plug in your phone while paying attention to the road? The 2020 Highlander fixes that problem by offering a wireless charging pad upfront. This feature isn't available in the 2020 Ascent. The Highlander also offers up to 4 USB ports and two power outlets so everyone can charge their devices on the way there, but the Ascent maxes out at 3 USB ports and one power outlet. So, somebody's going to have to sacrifice their battery power if you decide to take the Subaru Ascent.
If you love music as much as we do at Bobby Rahal Toyota, then you'll want to hear this. The best sound system you'll get in the Subaru Ascent is a 9-speaker Harmon Kardon® system, which is great quality! But it pales in comparison to the crisp sound and deep bass notes of the Toyota Highlander's available 11-speaker JBL® w/ Clari-Fi premium audio system. Both vehicles come with Apple Carplay and Android Auto compatibility for easy connectivity and control of navigation and music.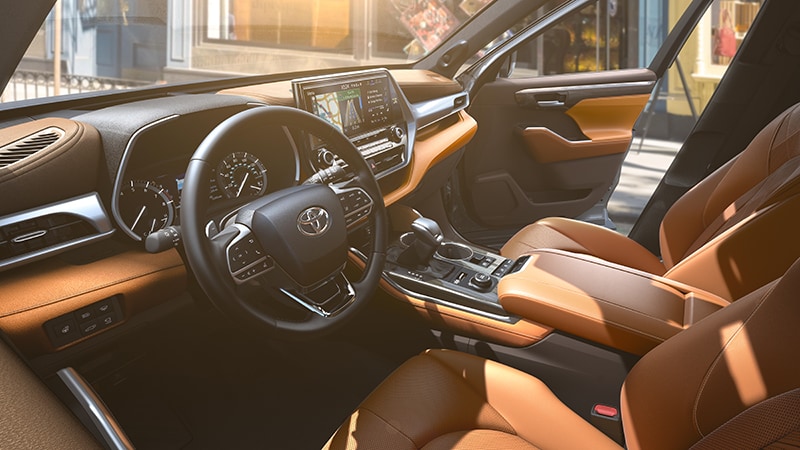 Safety: 2020 Toyota Highlander vs. 2020 Subaru Ascent
SUVs are some of the safest vehicles on the road nowadays, but not all are created equal when it comes to safety. Luckily the 2020 Toyota Highlander is not only built with front & rear crumple zones and side-impact door beams, but also has an advanced 8-airbag system and a whole lineup of standard and available active safety features. For example, every Highlander is equipped with Toyota Safety Sense 2.0 that includes driving-assist features like lane departure alert with steering assist, cyclist detection, and road sign assist.
The Subaru Ascent is also built to withstand force and protect its passengers but lacks features that the Toyota Highlander has, like Secondary Collision Brake that automatically applies brakes in the event of an accident to prevent worse injuries and damage if there is a second impact. The Toyota Highlander also has a driver alert monitor that detects when you're distracted or inattentive and alarms you to prevent falling asleep at the wheel or getting in an accident due to absent-mindedness, which doesn't exist in the Subaru Ascent. Additionally, the 2020 Highlander offers a Bird's Eye View Camera that allows the driver to see a 360-degree view of objects around the vehicle, and to make parallel parking even easier, the Highlander's rearview side mirrors automatically tilt downward to see the curb when in reverse. The Subaru Ascent only has a regular backup camera and rear parking sensors, so backing into that tight space is going to be much more stressful without all the extra visibility offered on the Highlander.
In the end, the 2020 Toyota Highlander is the clear winner when it comes to interior comfort, capable performance, convenient technology, and safety on the road. Paired with the excellent customer service at Bobby Rahal Toyota, it's a no brainer which SUV your family should choose! Contact us or visit our Mechanicsburg Toyota dealership today to learn more about the 2020 Toyota Highlander!