Recommended Auto Body Repair Shops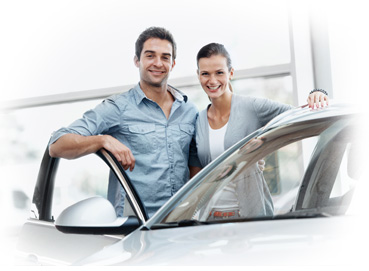 Accidents happen, and when they do, you are faced with the dilemma of where to have your vehicle repaired. Often times you will call one of our dealerships for consultation on this matter. Because we do not have a body shop, we have come to depend on local shops in the area when our customers' vehicles are in need of repair. We are confident that the shops listed below will not only meet your needs, they will also exceed your expectations. They mirror our vision of customer service and realize it is NOT what they service, but WHO they serve- you the client. They handle all types of repairs from the scratched bumpers to body part replacement. We hope the information on this page will assist you in your decision as where to have your vehicle repaired.
Harrisburg Area
Dellinger's Auto Body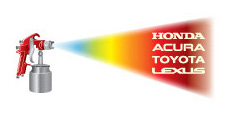 dellingersautobody.com
Robert L. Dellinger
2410 South Market Street
Mechanicsburg, PA 17055
View on Map
Phone: (717) 697-8059
Established 1977
Free Estimates
ASE Certified Technicians
Computerized Paint Mixing
Expert Color Matching
PPG Certified
Lifetime Warranty on Paint Work
Downdraft Paint Booths w/ Baking Capabilities
Work with ALL Insurance Companies











Select Collision Group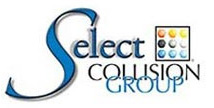 selectcollisiongroup.com
Established in 1950
Free Estimates
PPG Certified
I-Car Road to Gold
Lifetime Warranty
Work with all Insurance, Direct repair for 10
Major's Select Collision
Juliet Lightner
269 Mulberry Drive
Mechanicsburg, PA 17050
View on Map
Phone: (717) 766-4461
Autobodies by Lucas
Pat Fink
526 E. Main St.
Mechanicsburg, PA 17055
View on Map
Phone: (717) 766-0641
Select Collision Center
Bob Seltzer
1020 Old W. Chocolate Ave.
Hershey, PA 17033
View on Map
Phone: (717) 566-4651
York Area
Rudisill's Auto Body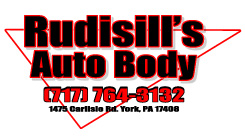 rudisillsautobody.com
Servicing all Makes and Models
York's Certified Volvo Collision Center
Repair & Paint Warranty
We work with all insurance companies
Rudisill's Auto Body
1475 Carlisle Rd.
York, PA 17408
View on Map
Phone: (717) 764-3132
Fax: (717) 764-3956