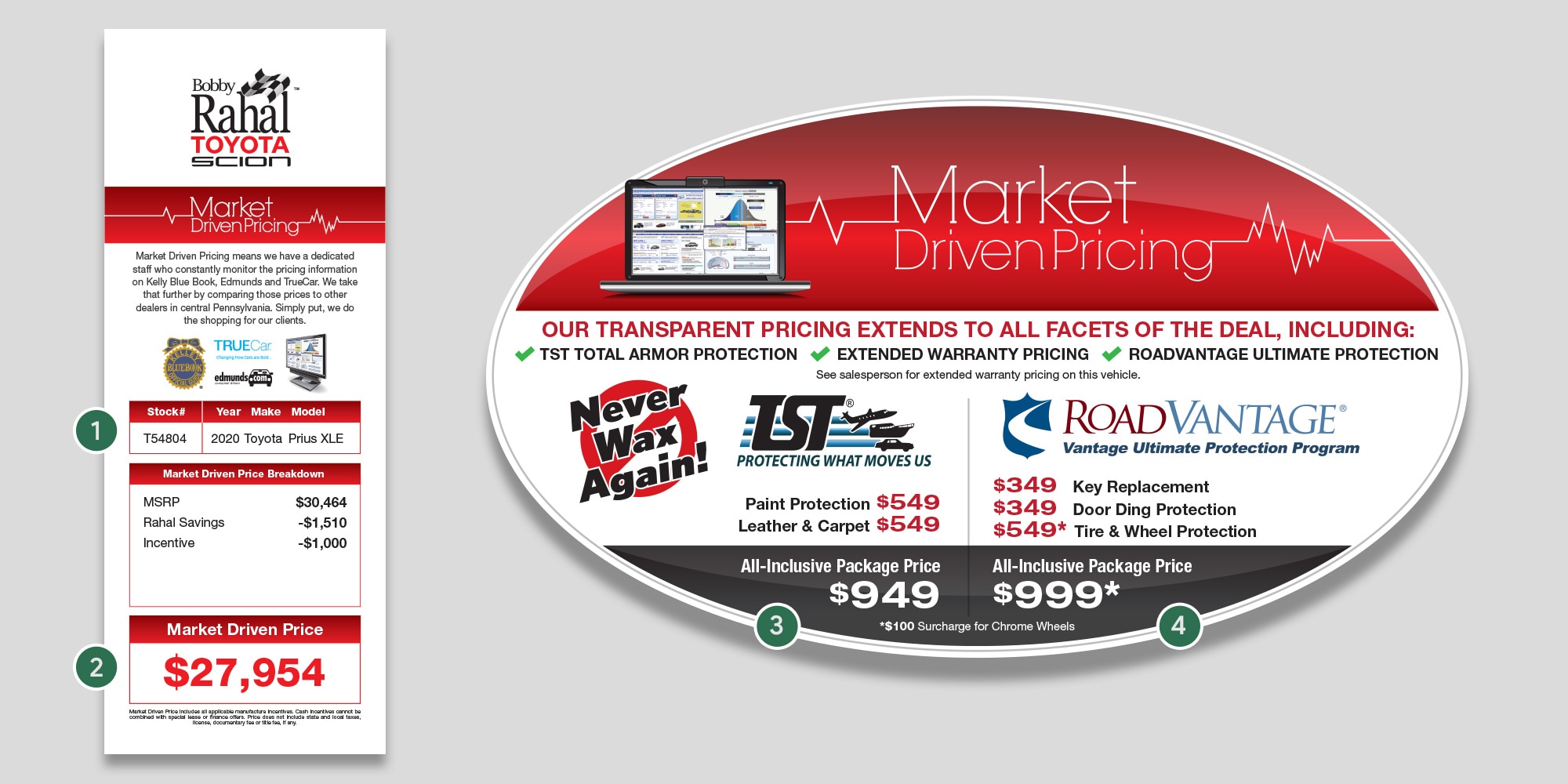 1.

Vehicle Information

The vehicle stock number lets us quickly ID the vehicle you're interested in. Present this number to a sales associate for quick and easy reference.
2.

Market Driven Price

We have a dedicated staff and computer software that constantly monitors live pricing information on Kelly Blue Book, Edmunds and TrueCar. We take that further by comparing those prices to other dealers in central Pennsylvania. Simply put, we do the shopping for our clients.
3.

TST Paint & Fabric Protection

TST offers both interior and exterior packages to protect your new vehicle. TST 5000 Paint Sealant offers several unique levels of protection. Never wax again!

Tough Screen extends fabric life by permeating the material to protect against oil and waterborne stains. It has the highest resistance to oil, grease, dirt and food stains. Tough Screen permits easier clean-up of spills with mild detergents. Tough Screen Fabric Protection keeps the inside of your vehicle looking great longer! Learn more.
4.

 RoadVantage Protection

RoadVantage offers additional vehicle coverage options. Tire & Wheel Protection, Dent & Ding Repair, Windshield Repair, Key Replacement and Interior/Exterior Repair are among their offerings. Learn more.