What are the Top 3 Most Fuel-Efficient Toyota Models?
Gas prices keep going up, up, up – and they always come back down far less quickly than they rise. For years, car buyers have been making fuel efficiency a major part of their buying decision. At Toyota, they recognized that early on, and committed to developing a fleet of efficient yet enjoyable vehicles.
Obviously,
hybrid
and electric vehicles offer the best gas mileage around – and Toyota has plenty of those! But what about folks who live somewhere where an electric vehicle might not yet be viable, or might not be able to afford the hybrid sticker premium? They'll find plenty of options at Toyota – let's take a look at the best they have to offer!
Toyota Corolla
Compact, efficient, and with a great entry price, the
Toyota Corolla
is an extraordinarily economic package. It's great for urban use, thanks to a small footprint. With the latest tech on offer, it's also hooked up for everyday life. Two different motors are offered in the Corolla, a 1.8-liter engine and a 2.0-liter engine. Go for the bigger engine in the SE trim to hit the
peak efficiency
for the
Corolla sedan
, where it achieves 31 MPG city and 40 MPG highway, for an average 34 MPG combined overall.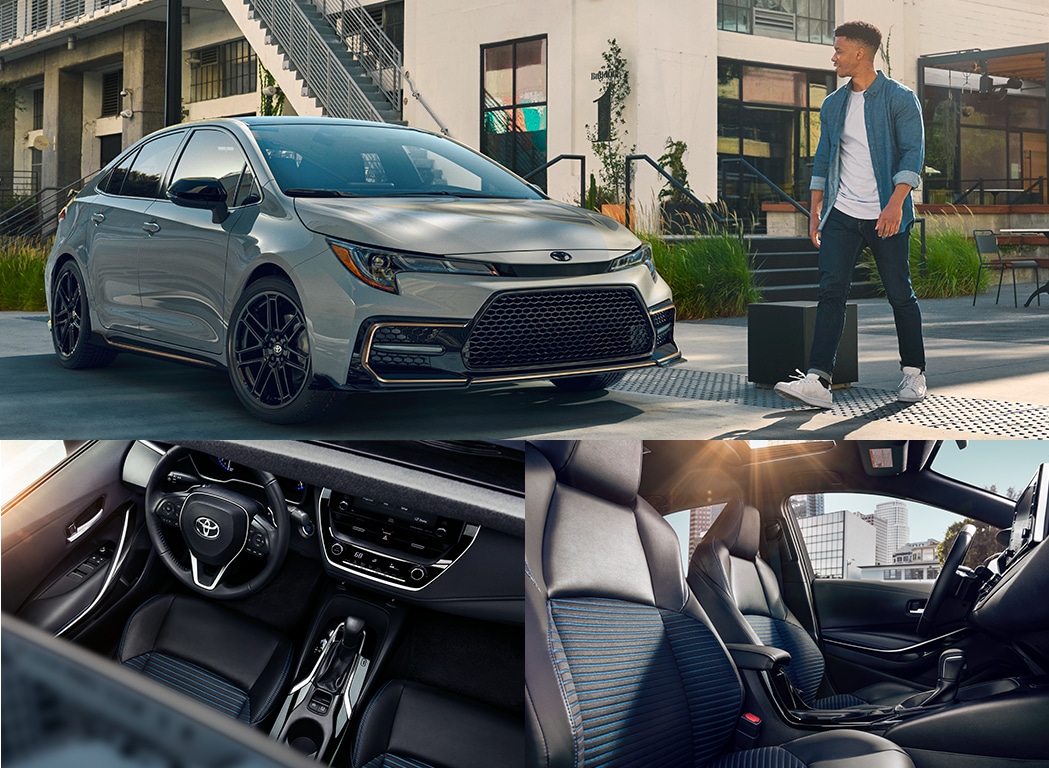 Toyota Camry
A mid-size sedan leading a fuel-efficiency list? That may have been shocking years ago, but the spacious and peppy
Toyota Camry
also manages to keep fuel costs low!
With so many different options in the
Camry
, you can get average fuel economy – or excellent. The available all-wheel drive models offer grip in poor weather, and better power connection to the road. Plus, it's a rarity to get all-wheel drive on a vehicle that's not a truck or SUV. There's also the potent 6-cylinder engine, with incredible open-road power.
But in the end, you'll have plenty of enjoyment from the base four-cylinder engine, which puts up to 206 horsepower on tap depending on the trim you opt for. At the same time, you'll see a difference at the pump, with
fuel efficiency
of 28 MPG city and 39 MPG highway, for up to 32 MPG combined!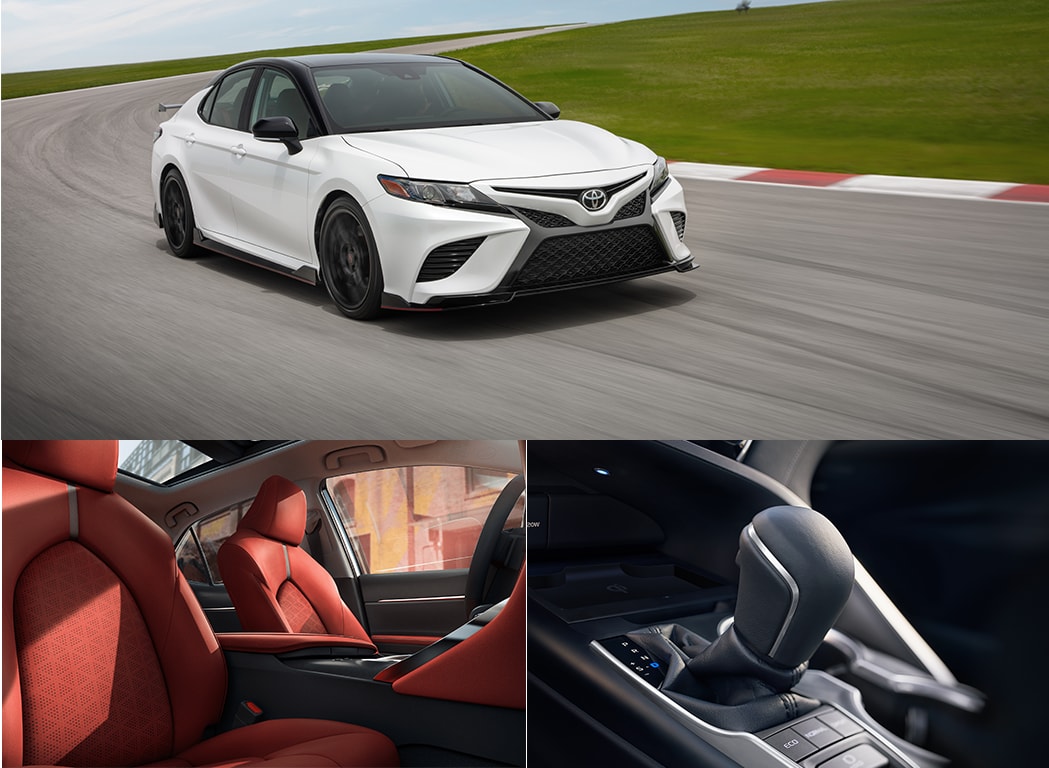 Toyota Corolla Hatchback
While the Camry does offer some sporty touches, what about the driver who wants something even sportier, or wants a larger cargo area?
Toyota combines both of these into one fuel-efficient package, with the
Toyota Corolla Hatchback
! The wide hatch opening allows you to load in larger cargo, and has a capacity of up to 17.8 cubic feet of groceries, mulch, furniture, or whatever you need to load in. At the same time, the 2.0-liter engine is responsive, and the steering is responsive. Topping it off, the
Corolla Hatchback
gets incredible fuel mileage, topping out at 32 MPG city and 41 MPG highway, for a combined 35 MPG overall.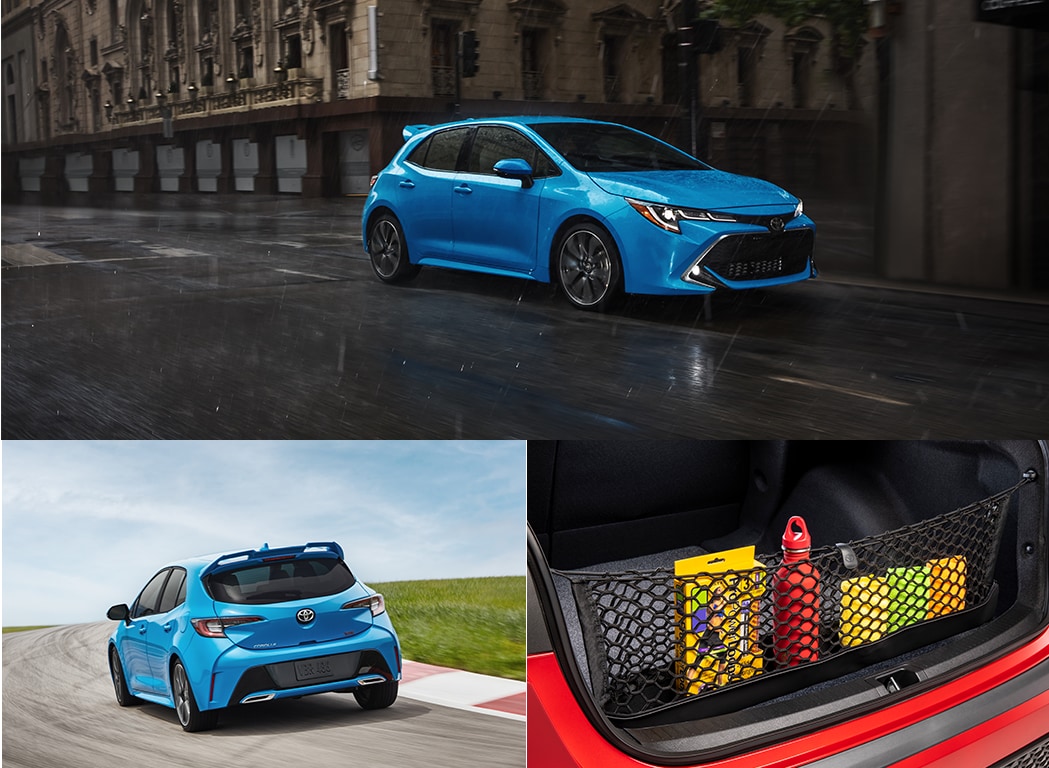 Trimming Your Fuel Mileage
Whichever model you choose, don't forget that how you drive can also have a massive impact on how your vehicle. Even with Toyota's incredible dual variable valve timing with intelligence system, which adapts to the vehicles speed and load, it's still driver input that has the biggest impact on efficiency. If you follow these easy tips you'll make sure to get the optimal gas mileage out of your Toyota:
Want to Know More?
Check out Toyota's three most fuel-efficient models today, and remember how to get the optimal efficiency out of the vehicle once you're behind the wheel. While the
Corolla
,
Corolla Hatchback
, and
Camry
are Toyota's fuel-efficiency superstars, the entire Toyota line-up of conventional, hybrid, and electric vehicles all offer savings at the pump!
If you're ready to save on gas, you can view our
new
and
used
inventory, then
contact us
at Bobby Rahal Toyota!