"The Only Difference Between An Extraordinary Life And An Ordinary One Is The Extraordinary Pleasures You Find In Ordinary Things."

The intrepid traveler would say; Veronique must have been speaking about Pennsylvania. From a helicopter's view, Pennsylvania is pretty ordinary. We have big city highways. We have small town back roads. We have economic and social diversity. To the untrained eye…Pennsylvania can be seen as unassuming. If you assume the unassuming, you'll truly miss the myriad of wonder of the Keystone State.
The commonwealth is inundated with extraordinary pleasures, making this state anything but ordinary. From idyllic countryside landscapes to the unique and historical cities, Pennsylvania proves to be a haven for foodies and craft beer fans to history lovers, adventure seekers or anyone in between. I've narrowed this vast list to three. The three most extraordinary places in PA. Let's do as Toyota says…Lets Go Places!
#1 Bushkill Falls | Niagara of Pennsylvania
First up is Bushkill Falls, otherwise known as the "Niagara of Pennsylvania". Nestled deep in the Pocono Mountains, Bushkill Falls is accessible via hiking trails and bridges that offer breathtaking views of the falls and surrounding forest.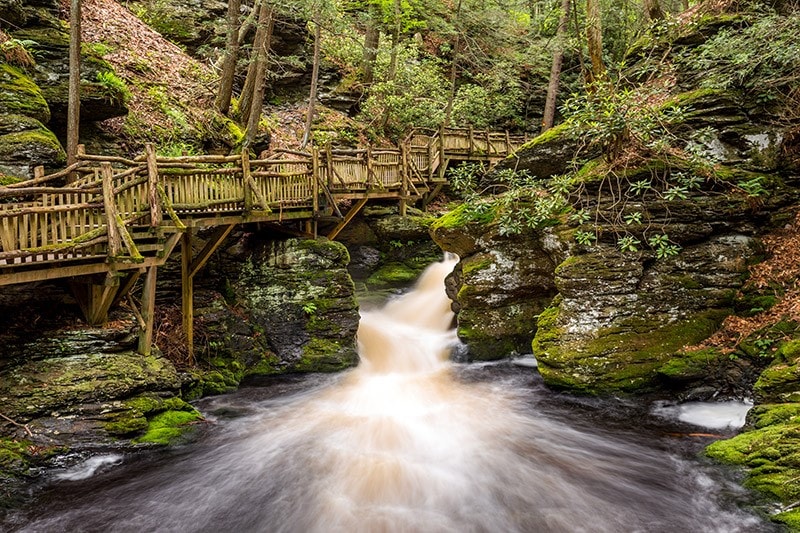 Bushkill Falls is made up of eight waterfalls. You will marvel at the streams of crystal pure water bubble up through rifts in the primeval rock of Bushkill Creek. As the waters begin to descend into the Delaware River, they pick up speed toward Bushkill Falls, rushing over Pennell Falls. The stream drops over the edge of 100ft. cliff known as the majestic Main Falls.
If you enjoy a hike through nature, you will love the climb to Bridal Veil Falls. The stream flows into Little Bushkill, where the mountain path leads deep into the forest.
Bushkill Falls is a family-friendly destination that is perfect for enjoying a paddleboat out on the water, fishing or even some miniature golf.
Bushkill Falls…Lets Go Places.
#2 Route 6 | One of America's Most Scenic Drives
Number two on my list was named by National Geographic as "One of America's most scenic drives" and that's Pennsylvania's Route 6. US Route 6 in Pennsylvania defines the heart of the American Dream.
US Route 6 is located in the northern tier in Pennsylvania and is an enchanting and tranquil highway that stretches 400 plus miles engaging both history and heritage, joining small towns with generational families and astonishing sights masquerading as a hidden gem of the state.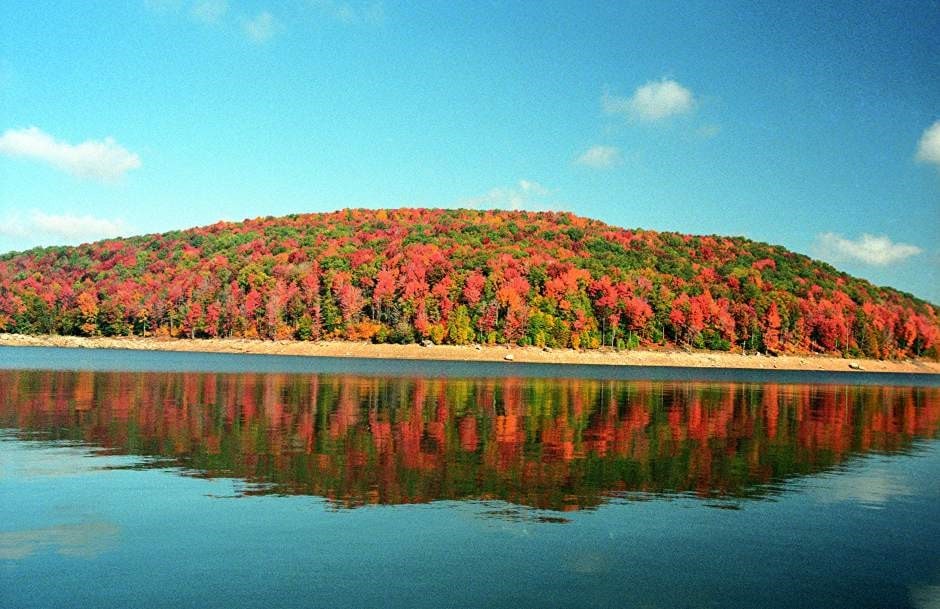 While on Route 6, you will see U.S. Brig Shop Niagara in port in Erie, Conneaut Lake Park, which is one of the oldest amusement parks in the America, the Pennsylvania Lumber Museum in Ulysses, Steamtown National Historic Site in Scranton, the Zippo Lighters/Case Knives Museum in Bradford and Grey Towers, a historical home known for being the former residence of the first chief of U.S. Forest Service, Gifford Pinchot, in Milford. These six attractions on Route 6 are affectionately known as "Route 6 Top 6."
Route 6…Lets Go Places!
#3 Penn's Cave | Only PA Cave on The National Register of Historic Places
The only cave in Pennsylvania on the National Register of Historic Places is Penn's Cave. Not only that, but it's the only cave in Pennsylvania that can only be toured via boat.
Once inside, you will find sparkling stalactites and stalagmites that are often styled in mystical, yet recognizable shapes. You might come across one that looks like The Statue of Liberty or The Garden of The Gods.
The dripping water throughout the cave has sculpted the brilliant flowstone, curtains, cascades and draperies against a background of pillars and enormous columns.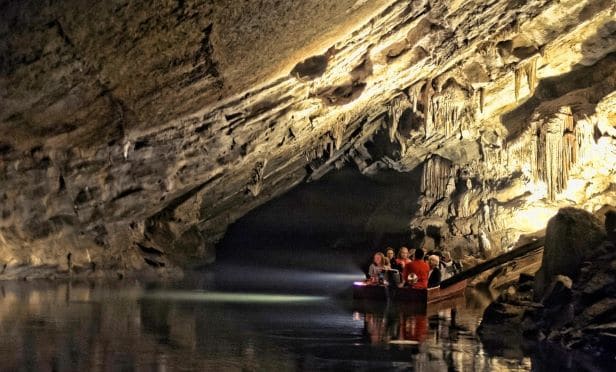 As I mentioned, the tour is only by boat and comes with a guide. The flat bottom motorboat drifts through the cavern passageways. When the weather and conditions cooperate, you can even enjoy a ride on Lake Nitanee.
And when you are finished inside the cave, you can wander over to Step Up To The Wild Farm. This 1600-acre nature and wildlife tour will put you face to face with black bears, wolves, bobcats, mountain lions, bison, mustangs, bighorn sheep, longhorn cattle and so much more!
Penn's Cave…Let's Go Places!
Toyota Dealer | Mechanicsburg PA | Near Harrisburg, Carlisle & York PA
Toyota's idea of "Let's Go Places" isn't just for the sake of getting there, but for the sake of going there. So whether it's a trip to Bushkill Falls in the Pocono Mountains or a drive across Route 6 or exploring the caverns at Penn Caverns, enjoy the ride there as much as the destination. Inspiration doesn't favor those who sit still.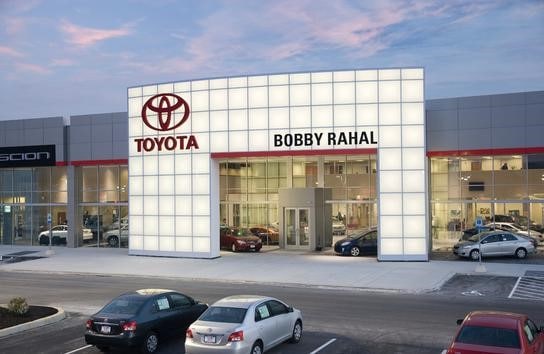 Bobby Rahal Toyota is the place to go! Rahal Toyota is committed to find you and your family the perfect vehicle. We are conveniently located at 6711 Carlisle Pike, Mechanicsburg, PA 17050. Feel free to call to schedule a test drive or come in for a visit. We will be happy to service you. Feel the difference at Bobby Rahal Toyota and Let's Go Places.