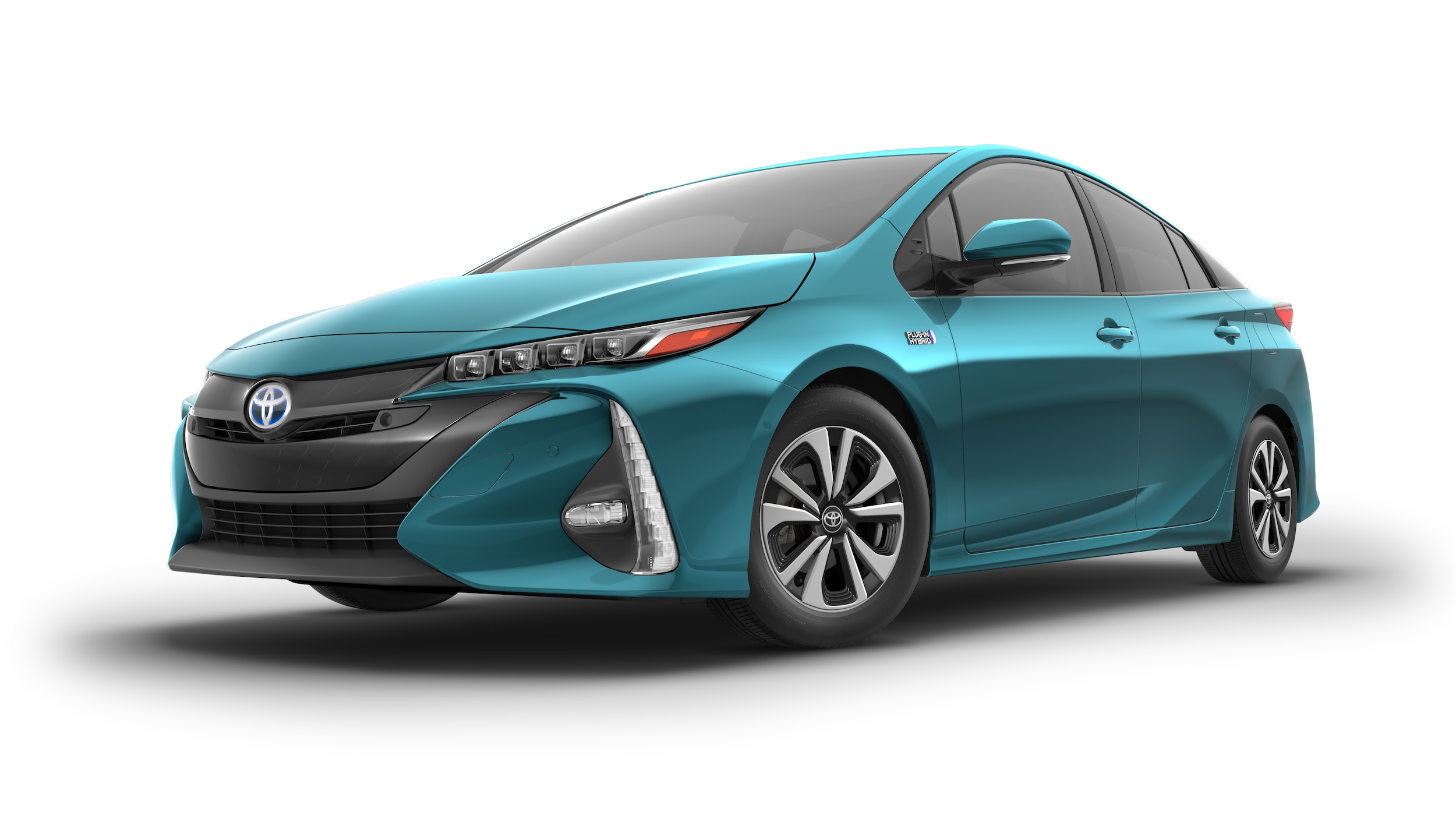 If you're in the market for a comfortable, safe, fuel-efficient and environmentally responsible vehicle, then you can't go wrong with the 2018 Toyota Prius Prime. The following are some of the reasons why you should strongly consider investing in the new 2018 Toyota Prius Prime:
Reduce your carbon footprint - The Prius Prime is a plug-in hybrid, which means that it combines a gasoline engine with an electric motor and rechargeable battery. While running on electricity, the car won't emit any pollution. The Prius Prime can run up to 25 miles on electric power alone. Then, the car will automatically switch to a hybrid of electricity and gasoline so that it can keep running. Even then, the car gets an estimated 54 miles per gallon.
The Prime Prius doesn't cost much more - If you were looking at hybrid cars, then odds are you've seen Toyota's non-Prime Prius, which unlike the Prime Prius, cannot be plugged in. When comparing the two (as long as the add-ons are similar), the Prime Prius is only a few thousand dollars more, which is well worth it considering that you will have to pay less for gas in the long run.
The Prime Prius only takes two hours to charge - You can easily charge the Toyota Prime Prius at night as it only takes around two hours to charge the battery at 240 volts. This means that if you have a relatively short commute, you could go completely gas free for days at a time as long as you recharge your car at night.
The Prime Prius packed with safety features - No matter what type of car you buy, you'll want to make sure that it offers a safe ride, and the 2018 Toyota Prime Prius does just that. The Prime Prius is equipped with tons of safety features. Some of those safety features include head and side airbags in the front and rear, brake assist, integrated turn signal mirrors, a rollover protection system, a blind spot monitor, a lane keeping assist, a lane departure warning system and a cross-traffic alert system, just to name a few.
The Prime Prius boasts several impressive tech features - You won't have to plug your smartphone into your car again with the Qi-compatible wireless smartphone charging feature. You'll be able to just place your Qi-compatible smartphone or device onto the surface where it will begin recharging wirelessly. The car also has a color head-up display that projects important information on your windshield so that you don't have to take your eyes off the road.
These are just a few of the reasons why the new 2018 Toyota Prius Prime is the right car for you. For more information about this year's Prius Prime or for information about any other vehicles that we carry in our extensive inventory of new and used Toyotas, be sure to contact us at Bobby Rahal Toyota in Mechanicsburg, PA today.