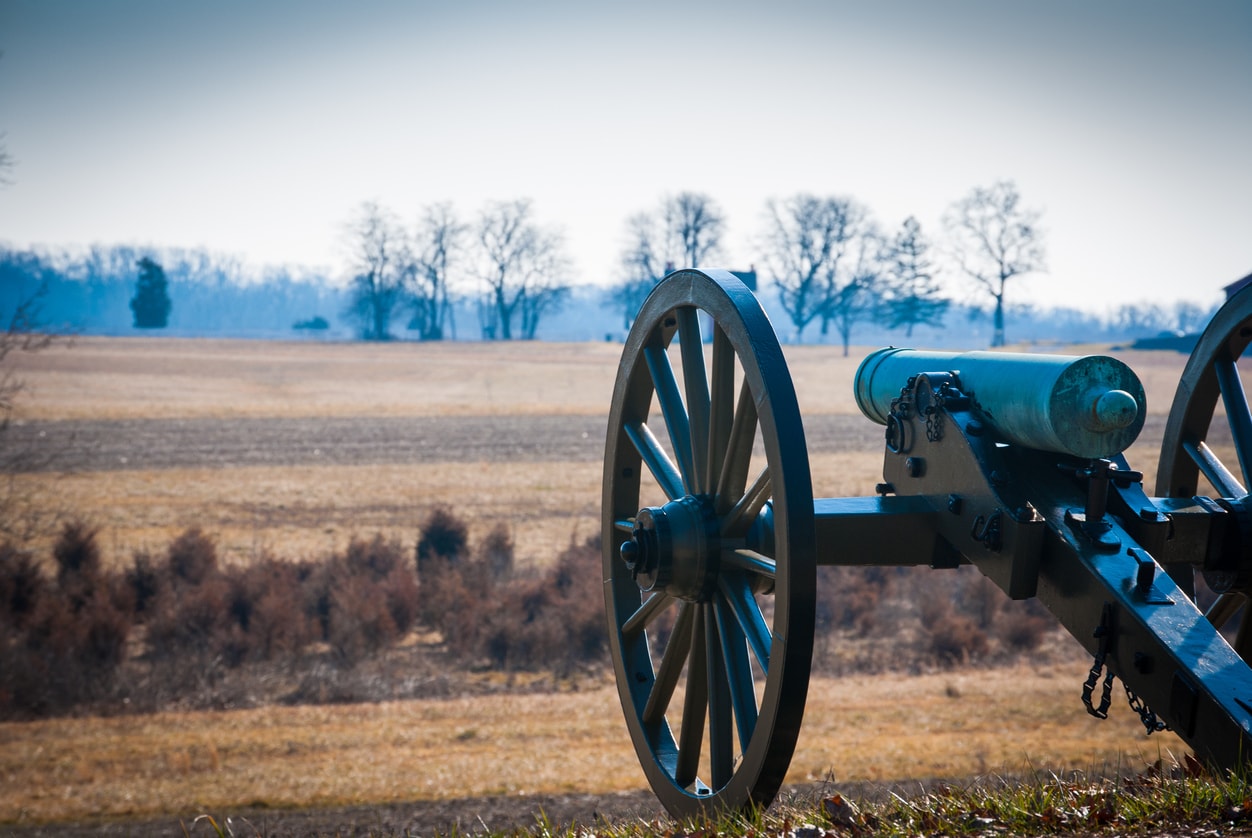 If you want to take a short road trip after you buy your new Toyota vehicle, there's no shortage of options in the Cumberland Valley area. Following are 10 Cumberland Valley attractions that we here at Bobby Rahal Toyota highly recommend:
National Civil War Museum

Located in Harrisburg, the National Civil War Museum offers visitors a nonbiased portrayal of the American Civil War and has more than 24,000 items on display, including manuscripts, documents, photographs and artifacts.

Sunset Rocks Trail

While there are many places to go hiking throughout Cumberland Valley, Sunset Rocks Trail in Michaux State Forest is special because of its views, which include the ruins of an old World War II prisoner-of-war camp.

Yellow Breeches Creek

If you'd like to spend the afternoon fishing, few places are better suited than Yellow Breeches Creek, which is known as one of the best fly-fishing destinations in the state.

Opossum Lake

If you want to hitch your boat to your new vehicle and head out to the water, drive to Opossum Lake, which is a 59-acre lake with three boating access points.

Colonel Denning State Park

Outdoor enthusiasts will love the Colonel Denning State Park, which is a 273-acre park where you can go hiking, biking, hunting and camping. If you plan to stay the night, you can take advantage of tent or trailer camping. Each campsite has a fire ring and picnic table. The park also is home to the Doubling Gap Lake, a 3.5-acre lake where you can boat and swim.

Boiling Springs Pool and Waterpark

With four pools and three waterslides, the Boiling Springs Pool and Waterpark is great fun for the whole family -- and an excellent way to cool off in the summer.

West Shore Farmers Market

One of the most popular spots to pick up fresh, organic and locally grown or raised food is the 60,000-square-foot West Shore Farmers Market. In addition to food, you can buy a variety of arts, crafts, accessories, apparel, decor items and more from more than 50 vendors.

Gettysburg National Military Park

If you consider yourself a history buff, you owe it to yourself to visit the Gettysburg National Military Park to view the famous Civil War battlefield. The park also has a visitors center and interactive museum where you can explore several exhibits, galleries and more.

H. Rick Luhrs Performing Arts Center

If you're looking to attend a concert, play or comedy show in the area, check out the schedule at H. Rick Luhrs Performing Arts Center, which is a 1,500-seat regional theater on the Shippensburg University campus.

Pride of the Susquehanna Riverboat

The Pride of the Susquehanna Riverboat operates May to November. You can go for a cruise down the river, book dinner cruise or and attend a special-event cruise.
These are 10 Cumberland Valley attractions near our dealership that we recommend checking out. For information about our current inventory of new and used Toyota vehicles, contact us at Bobby Rahal Toyota today.