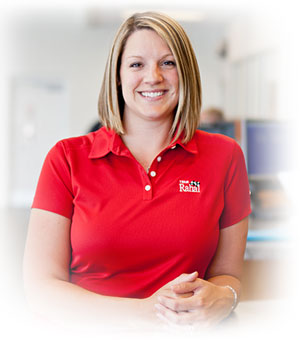 Welcome to our Bobby Rahal Toyota Service Department
The Service Department at Bobby Rahal Toyota, cares about you and your vehicle. When it comes to car service, Mechanicsburg, PA area drivers know that the expertise of our service technicians and advisors is unmatched. We aim to provide exceptional and efficient service. No matter the extent of your vehicle's service, we are 100% committed to providing the best possible service.
Schedule Service
Quick Service
Fast Service - Customer Convenience Is A Top Priority.
At our service department, we are dedicated to performing your regular Toyota maintenance as efficiently as possible. This is where the Bobby Rahal Toyota Quick Service department comes in. If you're due for regular 15k service, tire rotation, oil change, or collision service, we will perform each task swiftly and skillfully, getting you back on the road as soon as possible.
Bobby Rahal Toyota Services:
Toyota Quick Service Oil Change and Oil Filter Change
Multi-Point Inspection
Battery Replacement
Tire Rotation
Engine Air Filter Replacement
Brake Inspection
Wiper Blade Replacement
Bulb Replacement
State Inspection
Emissions Testing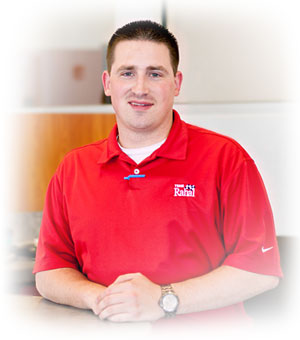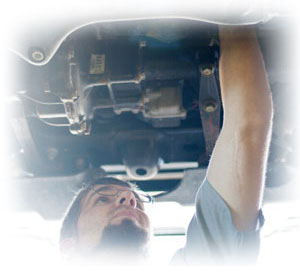 QUICK SERVICE OIL CHANGE
Too keep your Toyota at optimum performance, use only motor oil formulated specifically for your vehicle. As a unique blend of lube-base stocks and special additives, Toyota Genuine Motor Oilkeeps your engine running at the highest level of performance.
Experience our Quick Service Oil Change for yourself! A complimentary car wash is included with all our services (Monday-Friday)! Allow us to change your Toyota's oil and oil filter, adjust your tire pressure, and check your fluid levels. Quick Service Oil Changes are available by appointment only.
TIRE SERVICE
We've done extensive research on tires at Bobby Rahal Toyota in order to provide the highest quality tires with the best possible value and level of performance to all of our Toyota customers. With access to a wide variety of tire manufacturers, we can help our customers obtain the best tires for their specific vehicle.
What sets our tires apart at Bobby Rahal Toyota?
Tires match your exact vehicle specifications
Most recommended tires in stock and ready for install
Factory-Trained Toyota technicians perform installation
Tire's balanced using Road Force technology
Competitive Prices
Road Hazard Warranty with OEM Tires
Benefits of Road Hazard Warranty?
Free replacement for the 1st year
Prorated after the 1st year
Roadside Assistance
Everything is literally riding on your tires, and at Bobby Rahal Toyota, we are dedicated to you and your vehicle. Do what's best for your automobile by doing what's best for your tires! Come by and speak with our skilled Service Advisors about our extensive selection of Toyota tires.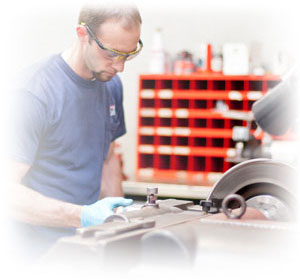 BRAKE SERVICE
For your safety and the safety of other drivers, it's crucial to maintain your brakes. Bobby Rahal Toyota can make sure brakes are in the best possible condition so you can feel secure in your stopping abilities.
Along with new brake replacements, our Service Advisors recommend that you regularly resurface your brake rotors. If you replace your brake pads and don't resurface your rotors, it could affect the efficiency of your braking system along with your safety. Some signs of malfunction:
Squealing or grinding noises during braking
Pulling to one side or "grabbing"
Pulsation of the brake pedal during braking
Clicking noises during braking
Protect yourself and your family by scheduling regular brake check-ups with Bobby Rahal Toyota.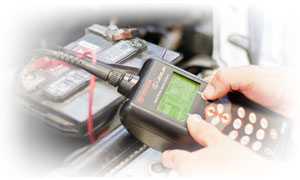 TOYOTA BATTERIES
Replacing your old battery with a genuine Toyota battery can prevent you from being stranded!
With an 84-month warranty, Genuine Toyota batteries come with a 100% replacement warranty for the first two years. Toyota batters are then prorated after 24 months. At Bobby Rahal Toyota, labor in the first 24 months is covered by your warranty.
How does your Toyota battery work?
A signal is sent your car's battery when you insert the key into your car's ignition and turn the key. As that signal is received, the battery turns stored energy into electricity. This electricity is used to turnover ("crank") the engine. Power is also released for the car's lights and other electronic accessories. While having your car serviced at Bobby Rahal Toyota, we run a complimentary battery test. We perform this service completely free of chargeto save you hassle in the long run, preventing frustration and financial stress down the road. We can help regulate your vehicle by maintaining and servicing it as dictated in your Toyota owner's manual, reducing the risk of your engine's components draining your battery. It is not always an issue with the battery that prevents your car from starting, but your battery can be used as an indicator of other problems.
Knowing the signs of Battery Wear
It's easy to avoid having a dead battery, especially with help from Bobby Rahal Toyota! It's important to know and recognize the signs of a worn battery before it dies. There are multiple signs of battery wear that can serve as warning signs. At Bobby Rahal Toyota, we are more than happy to perform a complimentary battery check in order to make sure that your battery is operating at optimal levels.
Corroded battery terminals
Cut or frayed battery cables
Damaged terminals
Deformed battery exterior
Loose battery cables
Deformed battery terminals
Difficulty starting engine
Weather effects on your Battery
Although you may enjoy the warm temperatures of summer, they can be extremely detrimental to your battery. Cold weather provides an environment in which your battery may begin to show signs of weakness. However, in the summer, you may not be given the luxury of warning signs. It's crucial that you plan ahead for a failing battery so you don't find yourself stranded. Your battery has a much more difficult time performing its necessary functions with extreme weather conditions, hot or cold. Hot weather, combined with cramped engine bays, causes under-the-hood temperatures to rise. This can cause accelerated degradation and corrosion on your battery, resulting in a shorter battery life.
You might want to consider getting a replacement if your battery is more than three years old. A brand new battery has no problem lasting through the hottest summers or the coldest winters. Along with car service, Mechanicsburg, PA area car-owners as well as those from Harrisburg, PA and the rest of Pennsylvania, turn to Bobby Rahal Toyota for a genuine Toyota battery.